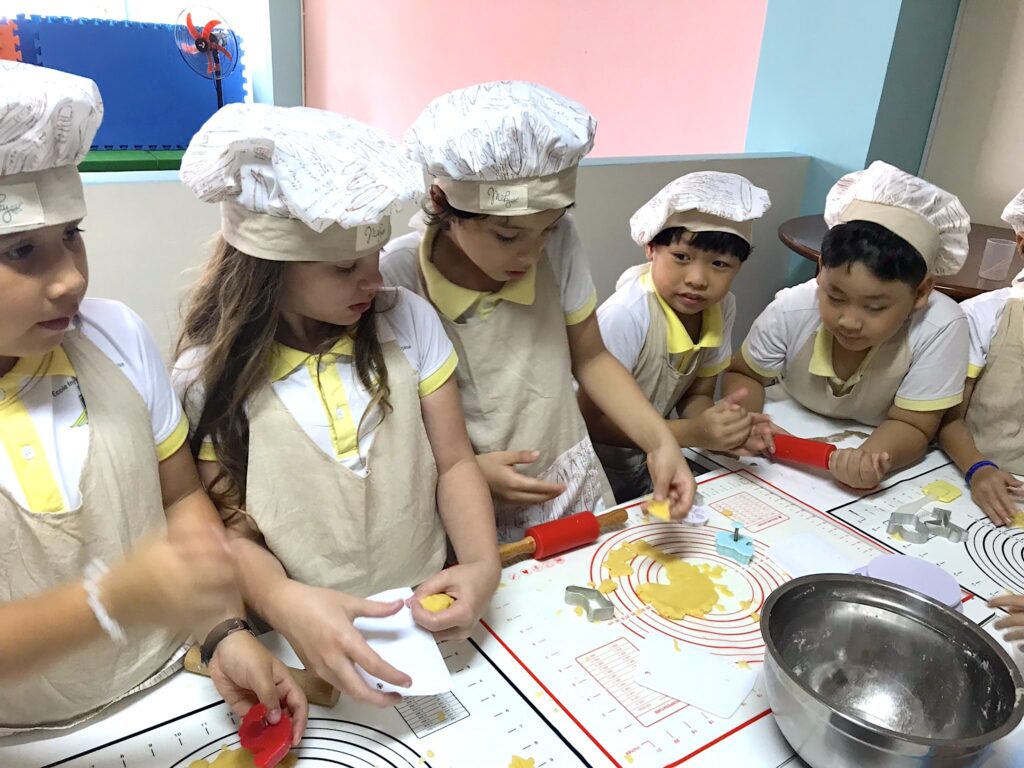 After the 2021 edition from home, the " Semaine du Goût " Taste Week made its big comeback in Saint Ange, from the nursery to the elementary school and the kindergartens! Tastings, cake making, contest, visit of a bakery and a restaurant! Our students' taste buds were in a tizzy all week long!
In the PS, it was fruits and vegetables that the little palates tested, the MS went to visit the Boulangerie Française (see previous post), and the GS discovered chocolate in all its facets and made Roses des Sables!
In elementary, the CP had the chance to go discover and have lunch at the restaurant Quince, the CE1 followed the recipe of a marble cake after a joyful tasting. After interviewing a pastry chef, the CE2 made shortbread cakes at school.
CM1 had to guess flavours blindly, sometimes baffling!
The CM2 had brilliantly participated in the Taste competition and the orange group finished 2nd ex æquo while Maïa, Oscar and Enzo received individual prizes saluting their good attitude during the competition.
Thank you to all our partners and parents who provided activities.
We look forward to next year!