Saint Ange 학교는 모든 국적의 학생, 특히 한국 어린이를 환영합니다!
All nationalities are welcome at Saint Ange school and especially Korean children!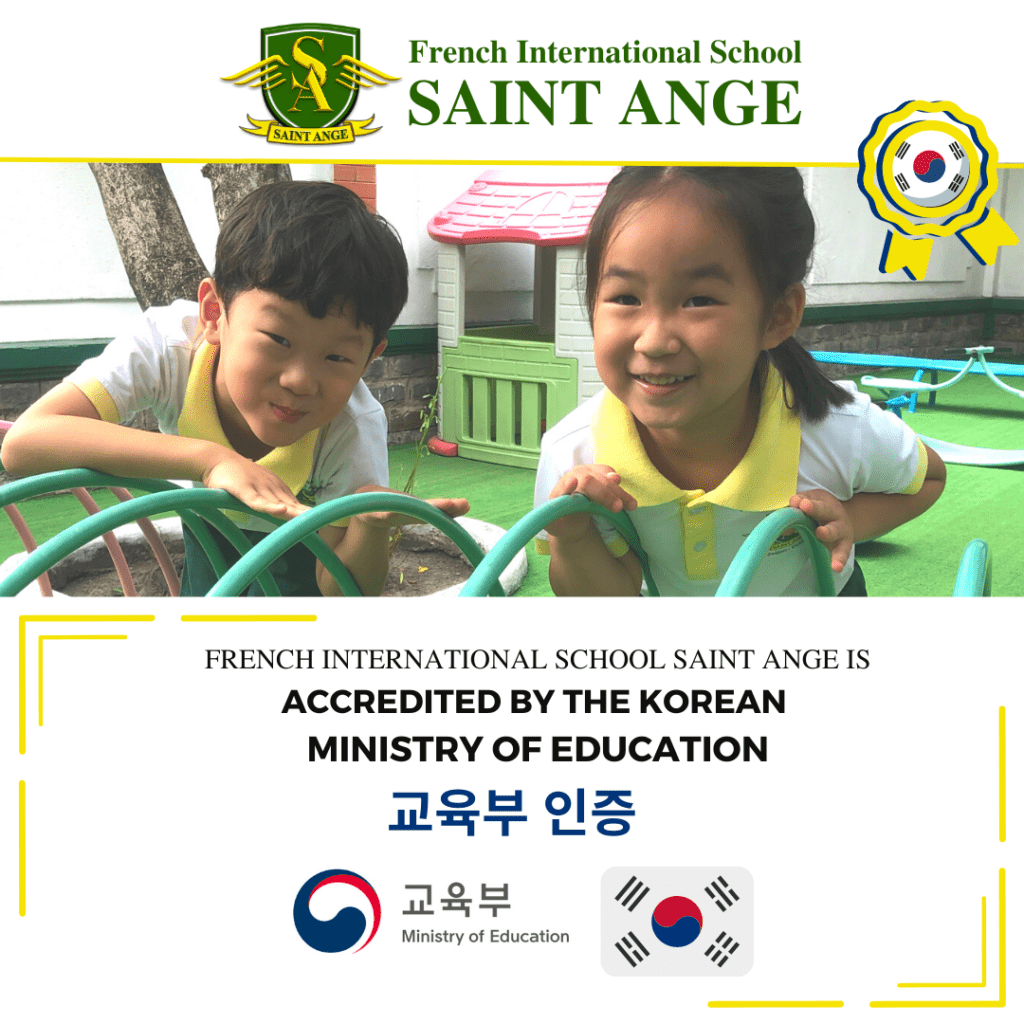 Saint Ange French International School is now accredited by the Korean Ministry of Education, a great recognition of the quality of international education offered by our school. This is proof of our commitment to international academic excellence.
Kindergarten to elementary school at Saint Ange allows them to be native French speakers but also to master fluent English!
The budget invested to offer a quality international school to your children is among the most competitive in Vietnam.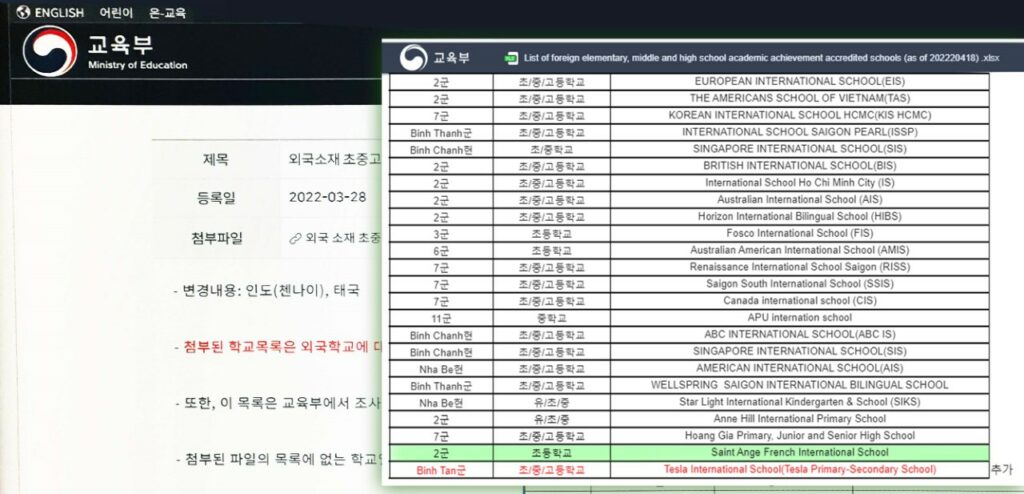 Like all Saint Ange students, they will have access to higher education in France after the French international colleges and high schools in more than 540 schools of the AEFE network in the world. But also in international schools in South Korea.