The Vietnamese authorities recommend again e-learning from Monday, May 10, 2021 to prevent a new wave of contamination. The entire Saint Ange team has been working since last night to ensure that the transition to remote learning goes as smoothly as possible and to prepare for the days ahead.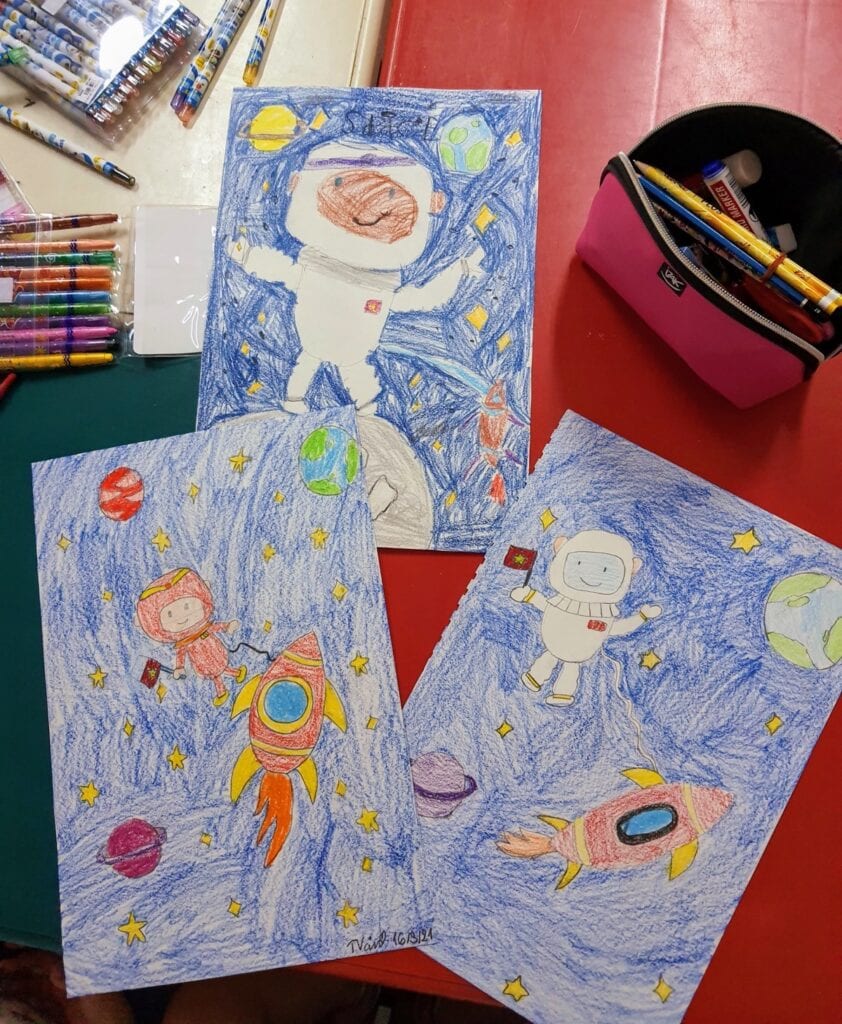 For the Kindergarten pupils (Maternelles) = a daily video conference with the teacher, worksheets and manual activities, games. And weekly English classes with Dean.
For Elementary pupils = daily video conference exchange with the teacher, homework and lessons to learn. Also weekly English classes with Dean, as well as speech sessions with Bruno.
With the closure of the schools in Saigon, the teachers at Saint Ange are adapting their teaching to ensure pedagogical continuity and to follow the French curriculum remotely.
For science lessons, our CM1 (4th graders) were asked by their teacher Jessica to conduct some experiments in their … kitchen! The goal was to mix some ingredients, watch and report the result of their mixing (of course, all supervised by a parent).
What do you get when you mix water and flour? Water and salt? Oil and pepper?... An original & easy way to make them manipulate, observe, be patient and attentive… Some good qualities to become a scientist one day!
Did you know?
The children of the nursery have access to remote activities prepared by our professionals every week. Songs, mimes, word learning, recipes, etc. are recorded in short sessions and available to parents on a secure platform that they can consult at any time!
We thank the families for their support and dedication in making this period as smooth as possible.
We hope that we will all be able to meet again soon in the school.
In the meantime, good luck to everyone.