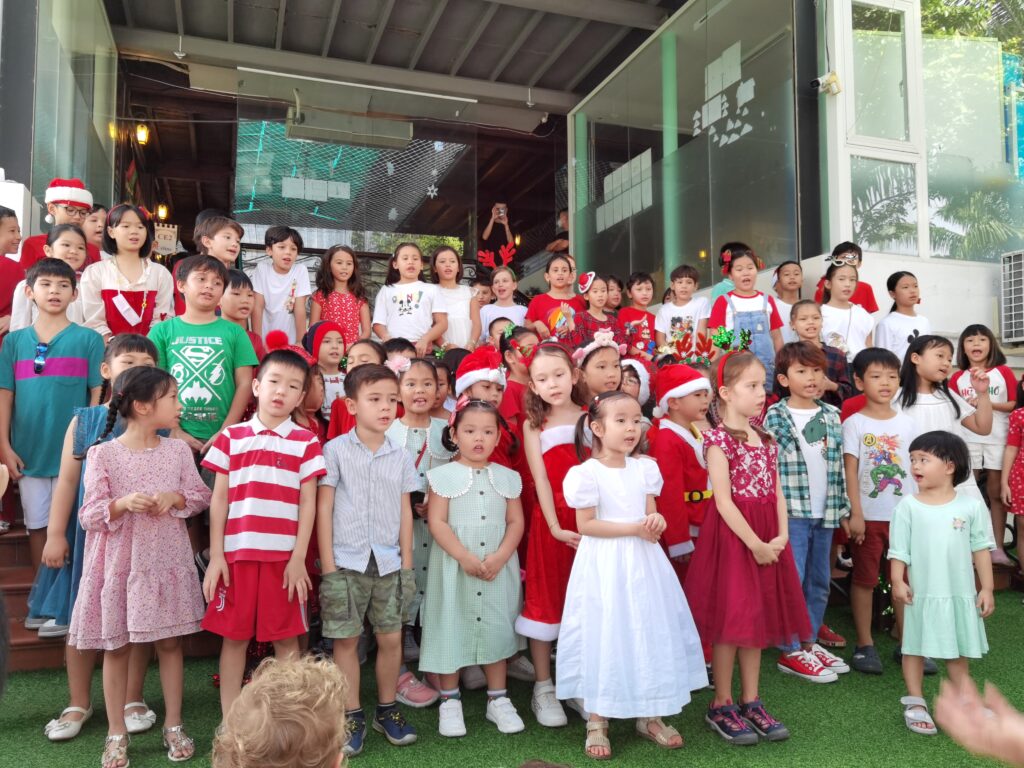 The Christmas Show and Party brought together the large Saint Ange family last Saturday for the pleasure of young and old in a festive and warm spirit!
After the traditional but always expected Christmas songs prepared in French and English by the children, it was bubble Man who did the show in front of the amazed mini spectators!
For its Christmas snack, Saint Ange had chosen to support two social enterprises in Saigon: La Boulangerie Française and Little Rose Bakery, by ordering their decorated shortbread, cookies, brioches and gingerbread. All this was accompanied by hot chocolate and mulled wine (without alcohol)! A real treat!
Then, the Christmas making workshops: baubles, greeting cards and the famous Letter to Santa were in full swing while we went to take a picture with the guest of honour: Santa Claus!
Finally, the CE2 had appealed to the generosity of the parents of Saint Ange to bring back basic necessities and toys to the children of the Go Vap orphanage that they will meet this week.
A beautiful morning in the Christmas spirit!