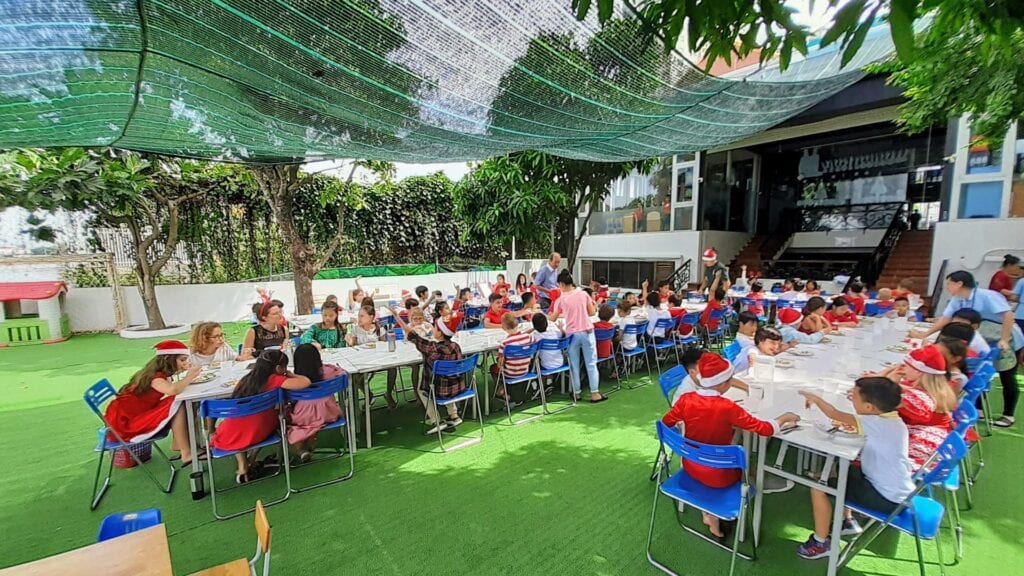 To celebrate the Christmas holidays, the children of Saint Ange, exceptionally dressed in red, green and white, enjoyed the festive school fair!
Christmas carols, games and snacks were on the agenda with the highlight of this last day of 2020 at school: a visit from Santa Claus!
As it was a festive day, lunch was organised on the terrace.