Last week, the students of 2nd to 5th grade had the chance to visit the Saigon Opera House and to witness a show! The children were able to discover the red interior of this emblematic monument of Ho Chi Minh City built in 1900.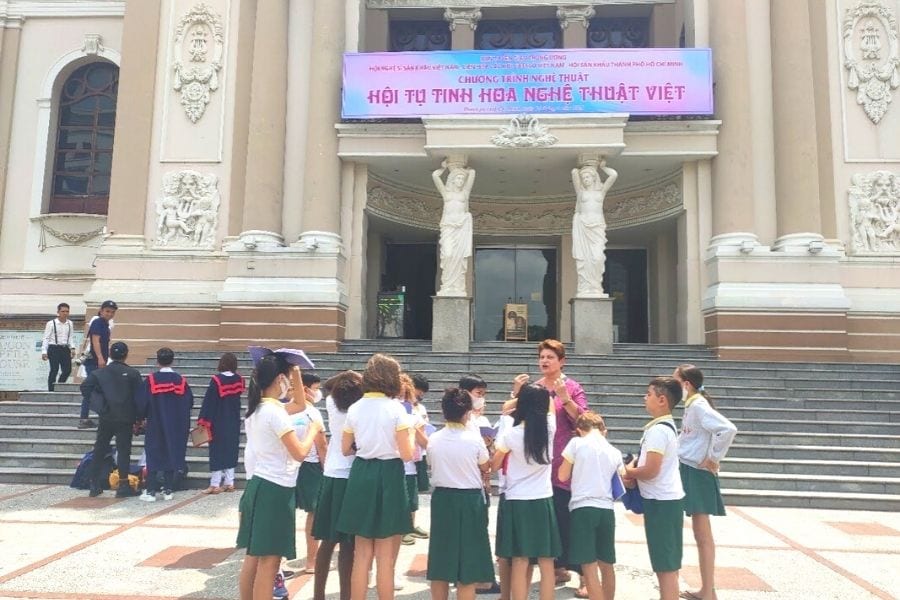 An excellent way to discover the city of Ho Chi Minh City and its history. But also to discover the culture of opera, live shows and classical music.
School Trips for better students
Every year, Saint Ange International School organizes school outings for all grade levels: visits to monuments, gardens, green classes, cultural discoveries... These moments outside of school allow the children to develop their curiosity, their autonomy, their personality and to build stronger friendships. Accompanied by the teachers and the Saint Ange team, these are beautiful days for the children and the adults to get away from the daily routine.