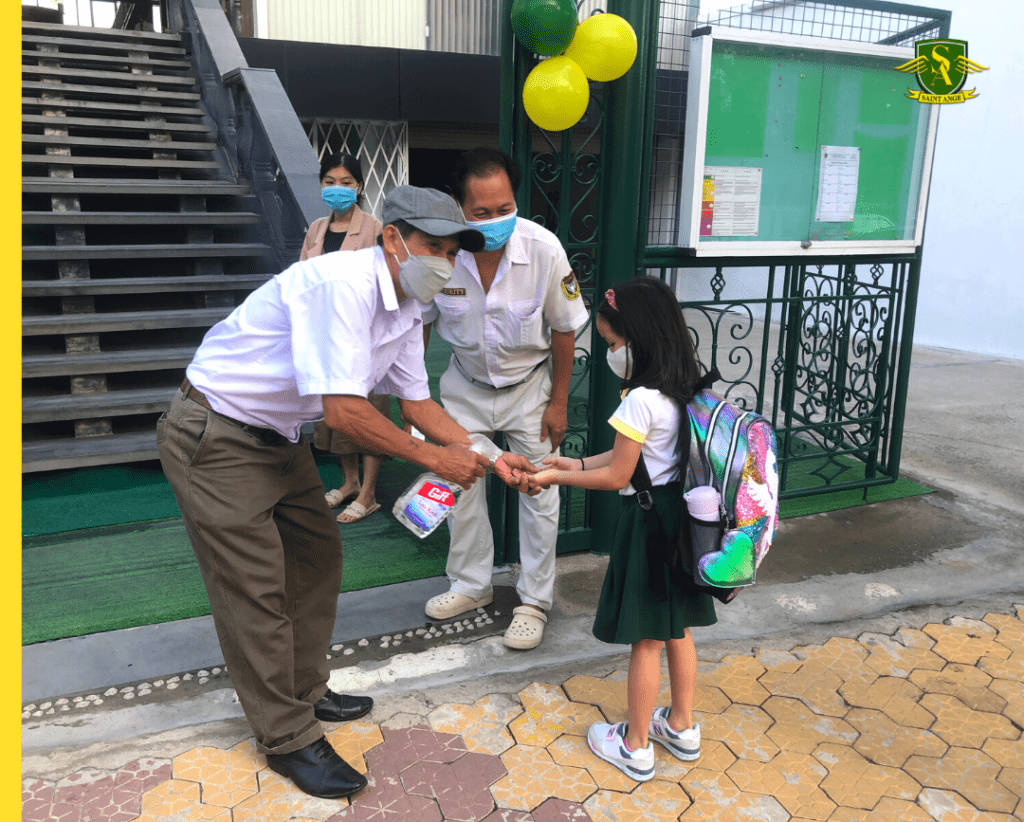 We are all excited to be at school this morning!
This long awaited time has finally arrived! It's time to get back into the swing of things, to meet in person or see again our classmates, our teacher, the assistants and the whole team, to discover our class and the yard, the games...
In all this excitement, we must not forget the good gestures and the sanitary protocols.
The rules put in place at school:
All students must wear a mask
Temperature check and hand washing upon arrival of each student.
Each child brings their own water bottle (which they can refill at the school water bottles)
Arrangements (communicated to parents) are also made for covid.
HAVE A GREAT FIRST DAY AT SAINT ANGEL SCHOOL!