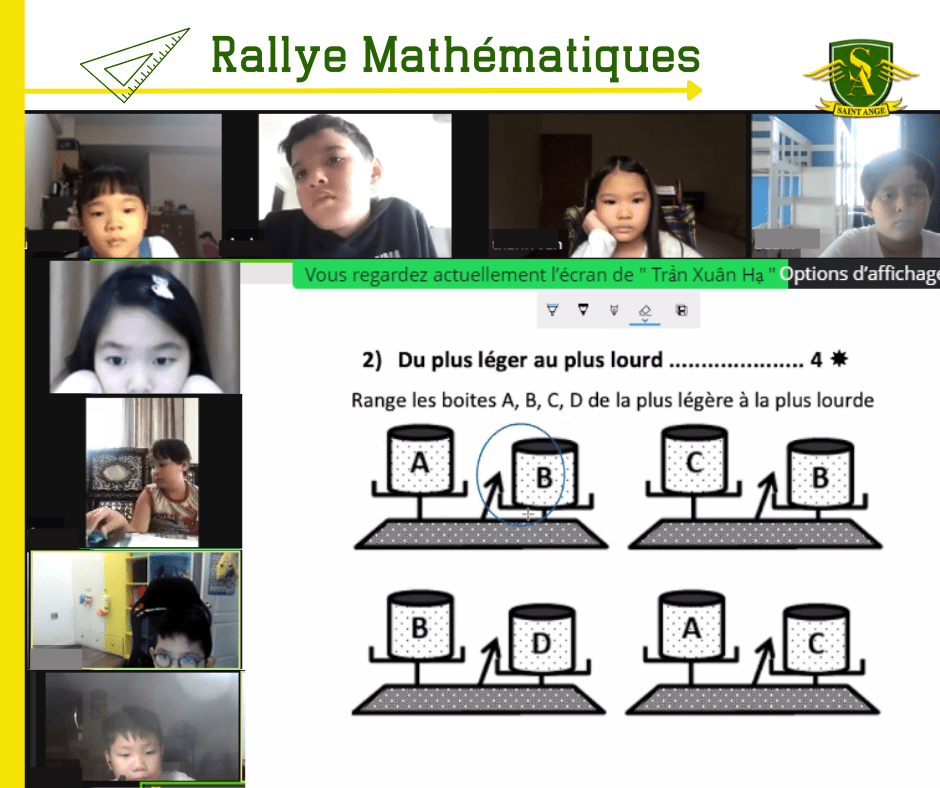 The CE2 pupils (3rd graders) took part in an online maths competition yesterday organised by the Toulouse academy!
The objective: to solve together the 3 maths and logic problems they had chosen among 5. Thus, all the pupils had to communicate and participate in the solution chosen by the class! The rally is organised in three rounds and the next one will take place in January!
So do you have the answers ?
The answers: 1) 34 2) ACBD 5) 27