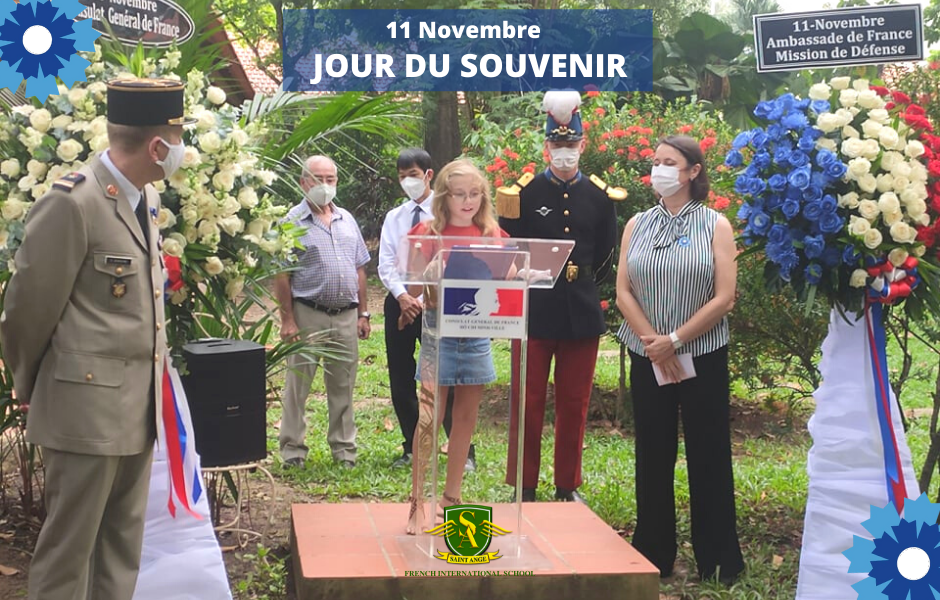 Like every year, French students go to the French Consulate to commemorate the end of the First World War (1914-1918) but also in tribute to all those who died for France. Wreaths of flowers are laid to remember the veterans. 🎖
Eva and Lino, CM2 pupils in Saint Ange, took part in the official ceremony and Eva read a text from a veteran: Emile Morin.
👉 Full text in photo
NB: The cornflowers are the symbols of French remembrance in the same way that poppies are for Great Britain.