The Saint Ange school management team is well aware of the difficulties that each family is facing in the context of this pandemic that affects not only the school sphere but also the professional and family lives. Like last year, Saint Ange School wishes to participate in the collective effort, and is granting a 35% tuition reduction to support all families during this difficult time.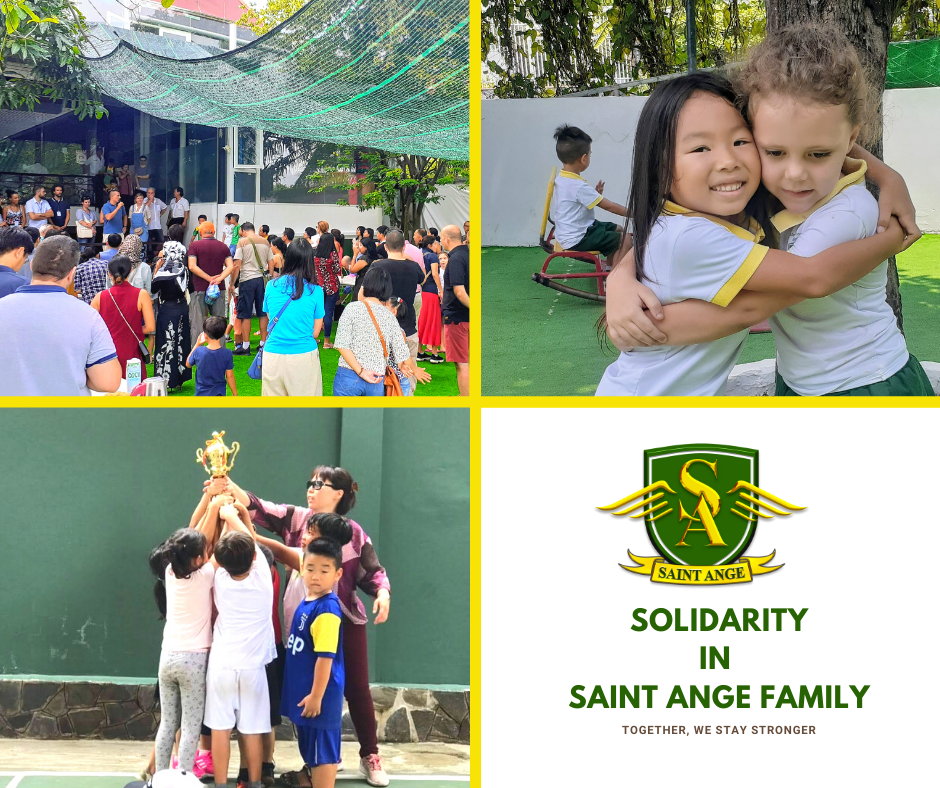 This effort of solidarity strengthens the Saint Ange family: management team, parents, students, teachers and staff, all united in a common goal: the education of children.
💌 The parents of Saint Ange students send their gratitude to the school in return:
"Firstly, I would like to extend my gratitude for what the school and teachers do for my son"

A. S.
"Thank you for the email. We appreciate the thoughtful decision of the school."

V. V.
"I am very glad to receive your email during this difficult situation"

V. T.
"Thanks for the school's understanding & we highly appreciate your effort in collaboration with the APE (ie Parents' association)"

T. A.
It is these values of solidarity and equality, specific to the French educational system, that the management team wants to embody and not only teach the students.
We continue to do our utmost to finish the school year as efficiently as possible and are already looking forward to the start of the 2021 school year with new features that we are eager to present to you.
In the meantime, stay positive and be safe. 🍀