How well do you know the Saint Ange team? Jessica has been appointed pedagogical director since the beginning of the school year. She tells us about her vocation as a teacher, her passion for Vietnam and also explains her new role within Saint Ange school...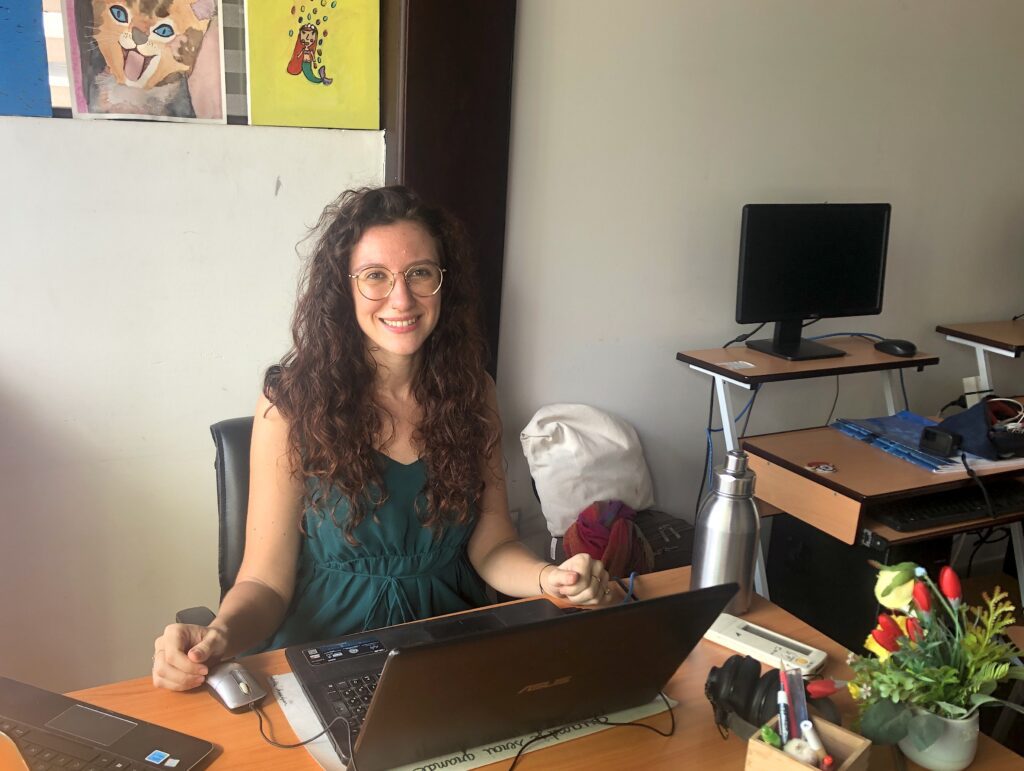 Hello Jessica, Where are you from?
I grew up in the Hautes-Pyrénées in France and I am very attached to my region and its Occitan culture. I speak Occitan, the regional language. (Jessica has an accent that is called " singing " in French which proves her origins)
Did you always want to be a teacher?
Yes, it has always been an obvious choice for me. I worked as a camp counselor for several years to gain experience with children of all ages and different cultures. After a degree in English and regional language, I obtained my master's degree in teaching and the competitive examination for school teachers in 2014. I started teaching in French/Occitan bilingual schools in Toulouse for four years.
"I will be able to put in place a lot of projects and new ideas for cohesion and development."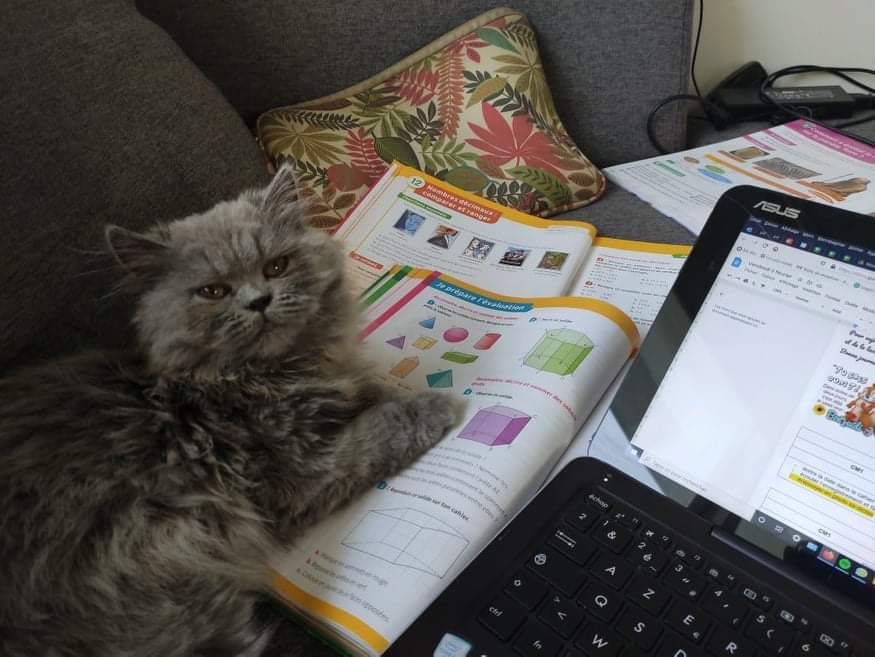 How and why Vietnam?
I am curious, I love to read and the different readings of my childhood gave me the desire to travel and discover. For many years I have had a real passion for Vietnam and so when I came across the advertisement of the Saint-Ange school I knew that it was an opportunity that I should not let pass.
I really enjoy life in Vietnam, its landscapes, its people and especially the food! So you can easily guess why my cat is called Banh Mi!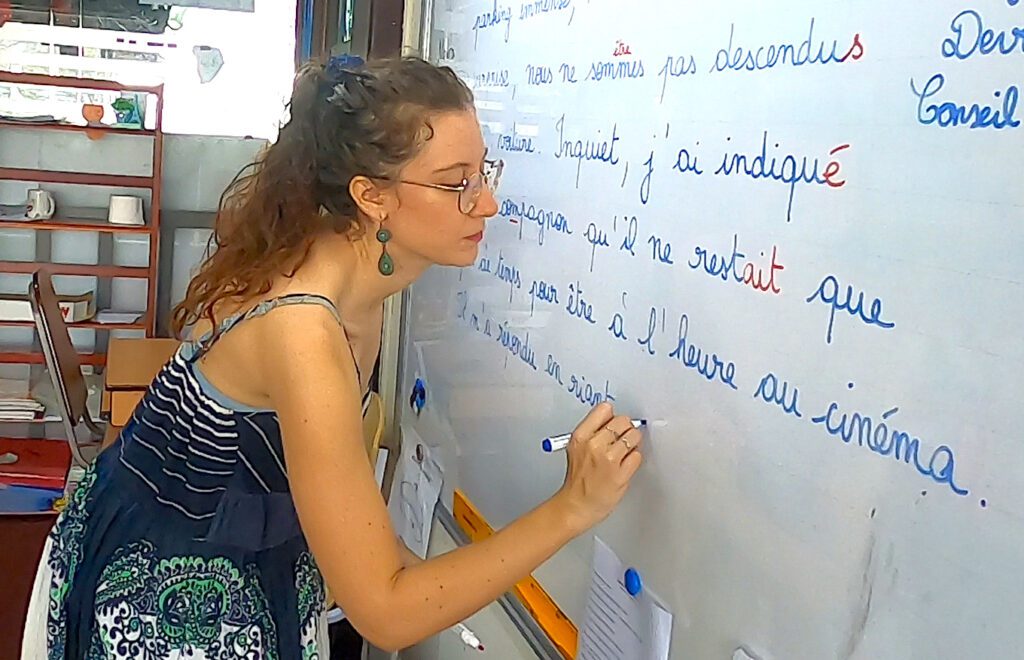 How would you describe the school to those who do not know it?
I taught at Saint Ange for three years in CM1/CM2, which allowed me to follow the progress of some of the students who left for the 6th grade this year, not without a twinge of sadness I must admit. I also chose Saint Ange because it is a school on a human scale where we have the time to take care of the children and to follow their progress. The atmosphere with the families and the whole community is very good. The team is dynamic, so we can put a lot of ideas into place, which is why I've decided to take on this new role!
What is the purpose of a pedagogical director?
In this new role of pedagogical director, I will be able to put in place a lot of projects and new ideas for cohesion and development.
The role is very multi-faceted and involves all aspects of the school around the education and well-being of the children and the community that surrounds them: parents, teachers, assistants, security team and management. The opportunities are endless and I am glad that the school is taking on this ambition.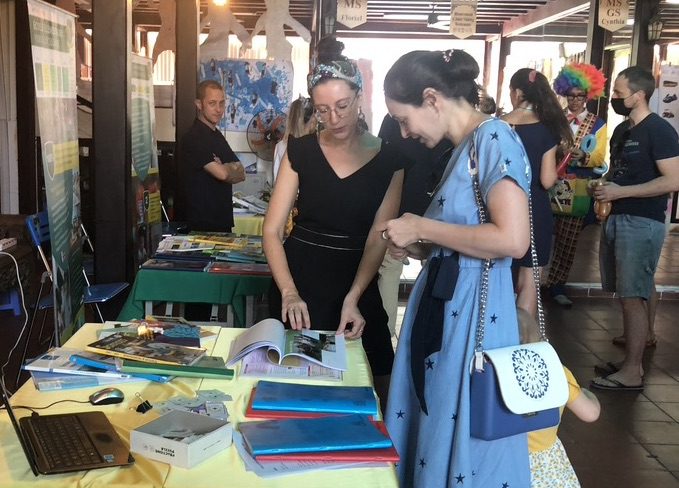 What are your main tasks?
One of the first missions is to coordinate the teaching team, to accompany the assistants, to propose common subjects to all the classes around different themes: gastronomy, colours, seasons, international days, or even holidays such as Tet, Christmas, Halloween...
For the children, I will be there to facilitate global communication with displays, inter-class activities, class councils. I will also propose new fun and creative extracurricular activities: weaving, caligraphy, dance, judo, etc. The pedagogical director is also there to follow and help children with special needs.
I am also already working with the parents' association and the AEFE to ensure that our education is consistent with the French curriculum.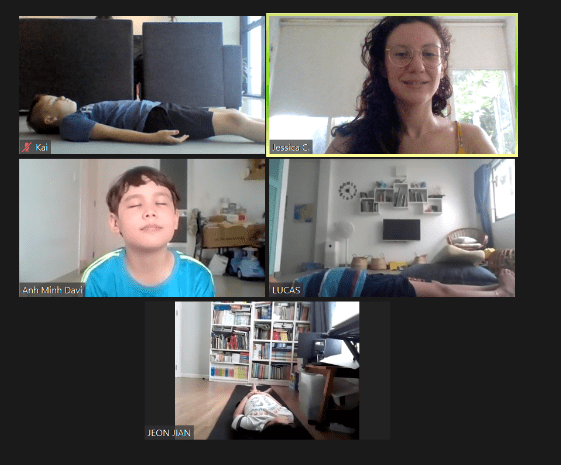 You started the new school year from a distance, how did it go?
It certainly changes things. My first task was to make sure that the online start went well both for the families and for the teachers, especially the new ones. I have set up remote meditation sessions which are very helpful for the children and also the " Quoi de 9 « (What's up?) free discussion session between children.
What are the plans for the future when the school welcomes back the children?
I'm looking forward to the return to school to set up lots of projects: Christmas fair, a staggered Taste Week, a Career Day where professionals come and talk about their work, storytelling and tutoring by the older children for the younger ones or an international meal with all the parents...
We will also focus on sustainable development activities: sorting, composting... in addition to small missions to make the children responsible for daily tasks in the school and the canteen.
Finally, there are simple things to put in place that ensure cohesion and a sense of community, such as a display with class photos and the creation of a mural.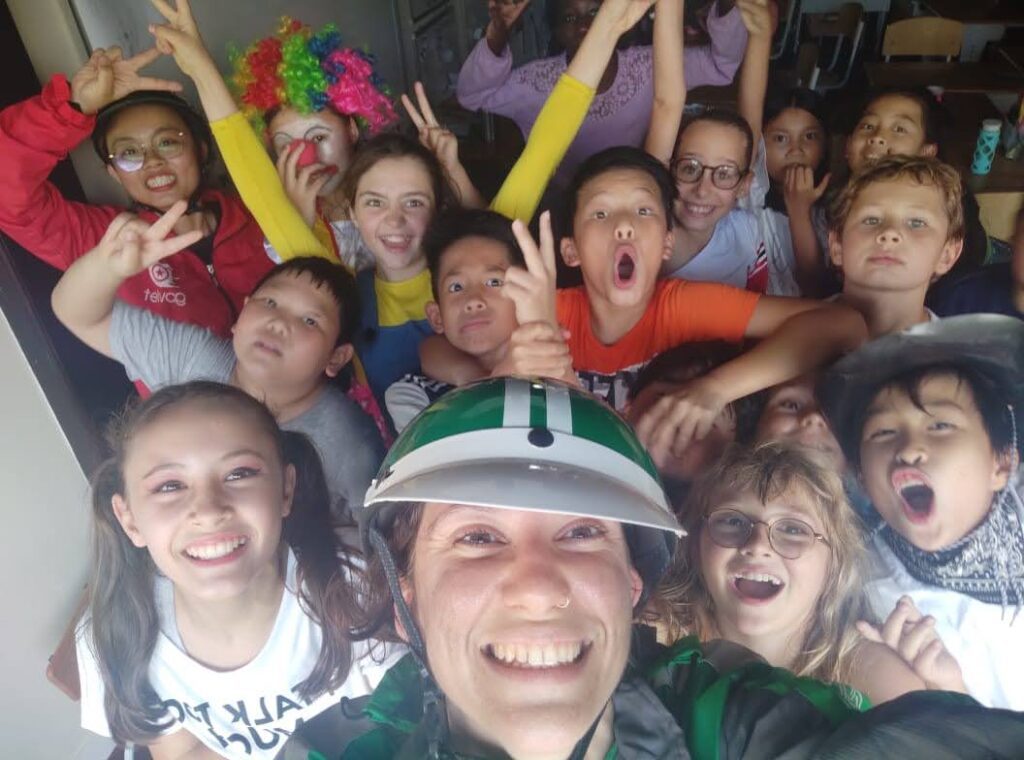 We have many opportunities and I can't wait for the children to come back to the classroom to see them come true.